PRODUCTS
Pack Mule electric vehicles and towable trailers can be found in manufacturing plants and distribution centers across the country and around the world. Pallet Mule pallet jacks move ordinance aboard ships and pallets in warehouses.
Here's a closer look at our products: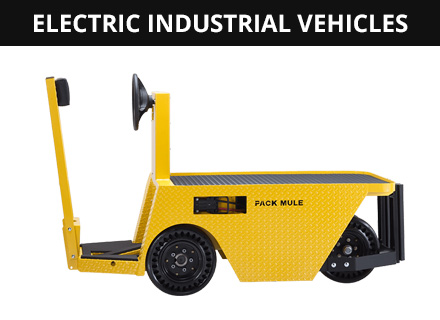 Pack Mule provides a full line of battery powered stock chasers, tuggers, burden carriers, personnel carriers and maintenance vehicles.
We believe we build them better, and we know we configure them more flexibly. For instance, our stock chaser has more than 6800 possible configurations.
To learn more about Pack Mule vehicles, visit www.packmule.com.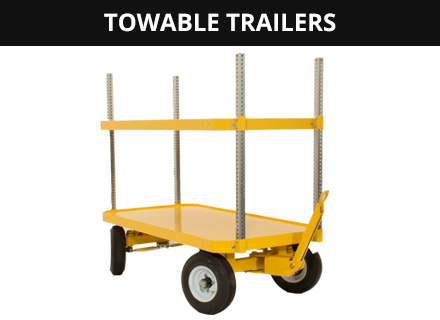 When combined with Pack Mule vehicles, Pack Mule's towable trailers are an efficient solution for moving materials.
The Pack Mule trailer and towable cart lines include order pickers, six-wheel delivery carts, single pallet trailers, and quad-steer trailers. They all have Pack Mule features such as our exclusive adjustable, bolt-on shelf system and options such as Pack Mule's unique Hush Kit that reduces noise in environments when normal trailer noise would be a problem.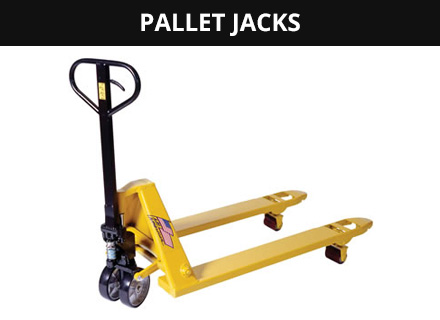 Pallet Mule focuses on pallet jacks that do particular tasks, such as handling ordinance on a pitching battleship for the U.S. Navy or delivering and installing ink-jet tech-based "freestyle" soft drink machines for Coca-Cola at locations around the world.
For customers who need pallet jacks to solve specific problems, Pallet Mule has more experience providing solutions than anyone else.
We're committed to listening to our customers and helping them solve their material handling problems.
That's what keeps us out front.