Our company takes pride in producing an extensive variety of pallet jacks that are customized to our customers' needs. We achieve this by actively listening to our customers' feedback and providing solutions that cater to their specific requirements. Our range of pallet jacks includes those that are very wide, very narrow, with just one fork, or even with no forks at all. Each of them is designed to be the ideal solution to a particular problem.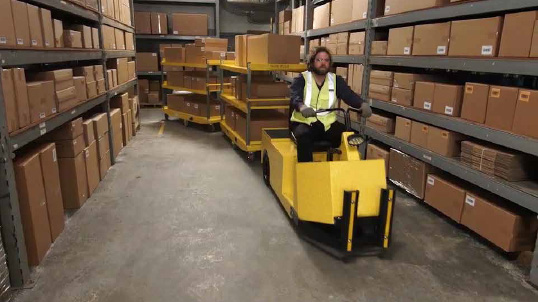 We also learned that listening to the customer was a good way to build machines that lead the industry.
Our industrial electric vehicles and towable trailers come equipped with several unique features. These include a sturdy 14-gauge steel body construction, adjustable bolt-on shelves for our towable trailers, and programmable controllers that enhance both the safety and performance of the vehicles. Additionally, our products come with an unbeatable 3-year, unlimited-hour warranty. While other manufacturers have adopted some of these features, you will find some exclusively on Pack Mule products.
Pack Mule and Pallet Mule material handling equipment are manufactured by
Wesley International, LLC.